CATAMOUNT MOUNTAIN RESORT
78 Catamount Road, Hillsdale NY 12529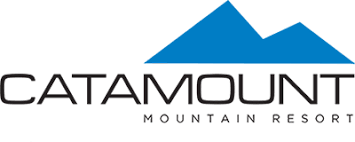 To book your reservation please call Catamount Mountain Resort directly at 518-325-3200 or visit their website.
ZIPTOUR STATS:
Span 1 – The Ridge Zip 900 ft. long
Span 2 – The Catamonster Zip – 5,523 ft. long
TOTAL TOUR LENGTH – 1.22 MILES
The Catamount Mountain Resort is now home to the longest zip line in the USA! Come explore the terrain of this beautiful New England ski resort via one scenic chair lift ride, and two unique ZipTour® zip line spans. The second span of the ZipTour® travels a monstrous distance of over 5,523 ft. and is the reason why we call it… the 'CATAMONSTER' zip. It is over a mile long!
Located just 58 minutes from the Albany Airport in New York, and within a 2 hour drive from New York City, Jersey City, Newark and Boston, the Catamount Mountain Resort is the best place to escape the city for a day or weekend of nature and adventure! The Catamount Mountain Resort is right on the New York/Massachusetts border, 5 minutes from Hillsdale, NY, and 15 minutes from Great Barrington, MA.
After guests have been fitted with their equipment, watched the instructional video and received the orientation from their guides, they first practice the operation of their zip line trolleys on the Demo Zip. Guests then ride the Ridge Quad Lift to the top of the mountain to continue the ZipTour®.
The Ridge Zip is almost 1,000 ft long and traverses from the mountain top to the start of the "Catapult" ski trail, parallel to the "Ridge Run" ski trail. The Ridge Zip is a great warm up before moving onto the Catamonster Zip.
Once customers complete the Ridge Zip, a short hike leads to the top of the Catamonster Zip, now the longest zip line in the USA. The top tower of the Catamonster Zip offers a tri-state view of New York, Massachusetts and Vermont! It is breathtaking! You can also see the 3,489-foot Mount Greylock, which is the highest point in Massachusetts. The Catamonster Zip begins at the top of the mountain, and in one span plummets all the way to the bottom of the resort, over the new snowmaking pond and lands just west of the base area. It can take anywhere from 2-3 minutes to ride the Catamonster Zip, and it is so exciting!
A short shuttle back to the Main Lodge completes the ZipTour® zip line adventure and aerial exploration of the Catamount Mountain Resort. If you are looking for things to do in the Hillsdale NY and Great Barrington MA area, be sure to visit to the Catamount Mountain Resort and try the ZipTour®!
IMAGES