HIDDEN VALLEY SKI RESORT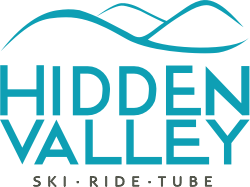 17409 Hidden Valley Drive, Wildwood, MO 63025
To book your reservation please call Hidden Valley directly at 636-938 5373 or visit their website: hiddenvalleyski.com/ziptourhours/.
Ziptour Stats:
Span 1 – The Greenhorn Zip 280 ft. long
Span 2 – The Gloria Zip 1,640 ft. long
Span 3 – The Expedition Zip 2,850 ft. long
Span 4 – The Skyline Zip 1,500 ft. long
The Hidden Valley Ski Resort is now open for year-round business with the addition of the 4-span ZipTour® zip line adventure tour. Located just 36 minutes from the St. Louis Airport, and 13 minutes from town of Wildwood, MO, the Hidden Valley Ski Resort is the best place to escape the city for a day of nature and adventure.
The Hidden Valley ZipTour® explores the terrain of this beautiful and quaint resort via 4 zip line spans, 2 chair lift rides and 2 short hikes. After guests have been fitted with their equipment, watched the instructional video and received the orientation from their guides, they first practice the operation of their zip line trolleys on the Greenhorn training zip. Guests then ride the Gateway Lift to the top of the mountain to continue the ZipTour®.
The second span of the ZipTour® is called the Gloria zip, and this zip line traverses across a gorgeous 'hidden' valley from the top of the Gateway lift over to the West Mountain. The scenic views are expansive and gorgeous! It is hard to believe you are only 36 minutes outside of a major city as you fly over this natural landscape. A short hike up through the woods brings you to the third span of the ZipTour®, the Expedition zip.
The Expedition zip is the longest zip line of the Hidden Valley ZipTour® and stretches 2,850 ft. from the top of West Mountain back to the base area. It begins in the tall trees of the forest and travels over the 'Cold Rush', 'Buffalo Run' and 'Josh's Jaunt' ski runs below, past the bottom stations of the 'Lewis & Clark' and 'West Mountain' chairlifts, and lands downhill from the snowmaking pond.
After completing the Expedition zip, guests walk a short distance along a paved pathway to return to the Gateway chairlift for the second ride up the mountain, and to the fourth and final span of the Hidden Valley ZipTour®.
The top of the Skyline zip offers views in the distance of the St. Louis skyline and the Gateway Arch; be sure to ask your guides to point them out. Guests zip line alongside the 'Show Me' ski run and over the terrain of the 'Polar Plunge' tubing park below, and land looker's left of the Main Lodge. A short walk back to the Main Lodge completes the ZipTour® zip line adventure and aerial exploration of the Hidden Valley Resort. If you are looking for things to do in the St. Louis or Wildwood, MO area, be sure to visit to the Hidden Valley Resort and try the ZipTour®!
IMAGES